Another lazy Sunday afternoon at Jinx Proof tattoos as Susan worked on the background of Paula's Creature from the Black Lagoon tat :) Left them in peace for a bit & wandered around Georgetown as M street can be dangerous to the wallet between the MAC store, Sephora (minor makeup binge: new MAC eyeliner, 2 Make Up For Ever powdered pigments & some Diorshow mascara) & Lush (the amazing hand made soap store). And afterwards we had a nice late lunch at Pizzario Unos.

Shown here - Susan at work adding in background (deep blue greens & corals make an almost oriental type color scheme) and some little orange fish.

More pix behind the LJ cut :)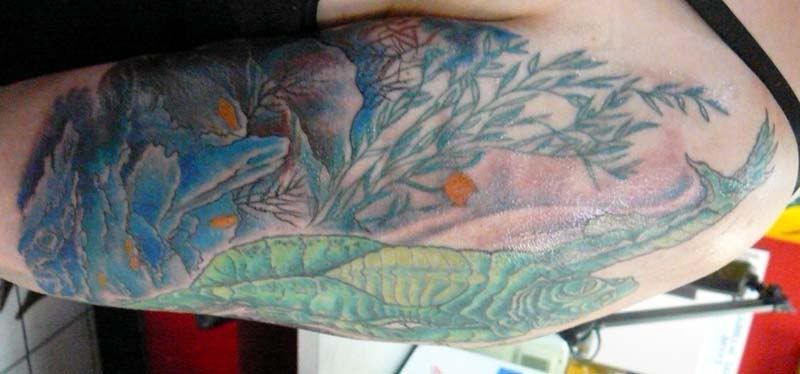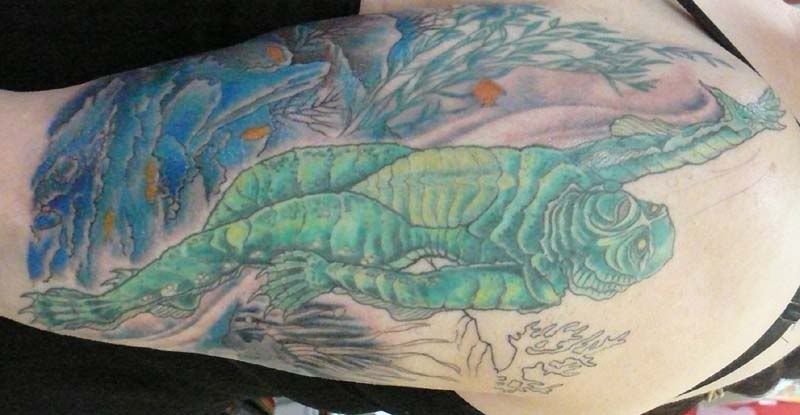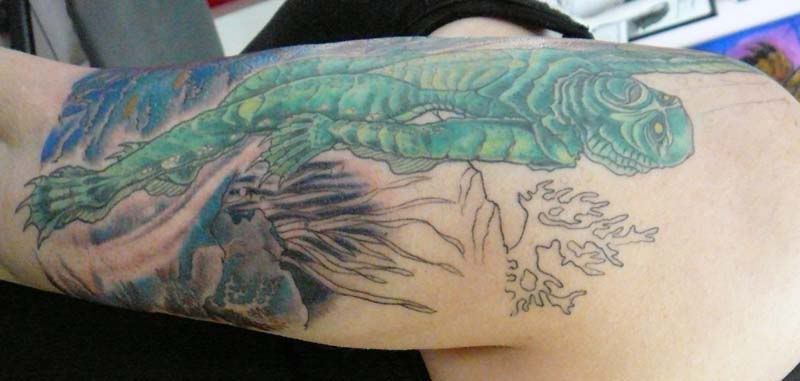 As we were leaving we met another of Susan's customers who is also a big Creature fan who had this very cool piece done on his leg - it was great to get to see it finished as we'd admired the drawing months ago when it was taped up on Susan's mirror.




finally got some better pix of my Danzig skull now that all the red roses are healed -