As another crazy week begins! It's been too long since that tour in early 2004 and we've all been waiting for more shows!!

Early tomorrow AM I'll round up Judy, Paula and Chris and we'll road trip on up to Philadelphia to catch AFI at the Electric Factory along with the Dillinger Escape Plan. Then after a few good south Philly cheesesteaks (the eternal question - Pat's, Jim's or Geno's??) we'll crash out at our hotel & probably do some shopping on South Street Sunday afternoon so Chris can check out the store full of cool Japanese toys that I keep telling him about & where I picked up a few Devilman figures last time :)

Monday its back to work but after work I'll grab Judy & we'll drive down to Raleigh that night for the Warped show there on Tuesday at Alltell pavillion, will be nice to get in the night before and grab some zzzs. Tuesday we'll get to see AFI at their 1st Warped stop this summer & hopefully also catch the Buzzcocks & I am Ghost & who knows who all else, I definitely need to buy some new Vans too as my old ones are getting pretty disreputable!

Following Warped that night its straight on to Myrtle Beach so we can check in to our hotel and sleep in on Wednesday (and maybe see the beach??) and then Wednesday night will be AFI at the House of Blues in Myrtle Beach!

Thursday we drive home... then Friday I gotta work and try and catch up but after work its straght to BWI airport and I'll fly to LA, rent a car & head down to Orange County for Saturday's Hootenanney show in Irvine, CA at Oak Canyon Ranch to see Tiger Army, The Horrorpops, Reverend Horton Heat, the Living End, Floggin Molly, Calvera, Wanda Jackson & more! Crazy and I'm real glad I ordered extra tubes of the illegal-in- the-USA-'cause-the-FDA-hasn't-yet-approved-it super sunblock from Canada (Anthélios XL by La Roche-Posay with Mexoryl!

Then I'll actually - GASP- relax for a couple days in LA as its a holiday weekend & come home on the 4th of July & have to wait until the end of July to see AFI again in Cleveland at the Agora!

Meanwhile..... it was a good day for mail - the post brought me a parcel from Spain of some beautiful pencil drawings of Satanika that I got from the amazing artist Esteban Maroto.

He's been one of my favorite artists since I was a kid as I went crazy over his work in the old Warren magazines like Vampirella and Eerie for his amazing art nouveau style (maybe it comes from living in the shadow of Antonin Gaudi in Barcelona??)

I had bought a very cool Dracula pinup from him on ebay (linkie to picture here) a few months ago & then he write me & offered me these beautiful pencil drawings and was nice enough to hold them for me and I finally got them paid off -

(note: these photos don't do any justice to the delicacy of his pencil work as I had to play a bit with the contrast so they would show up)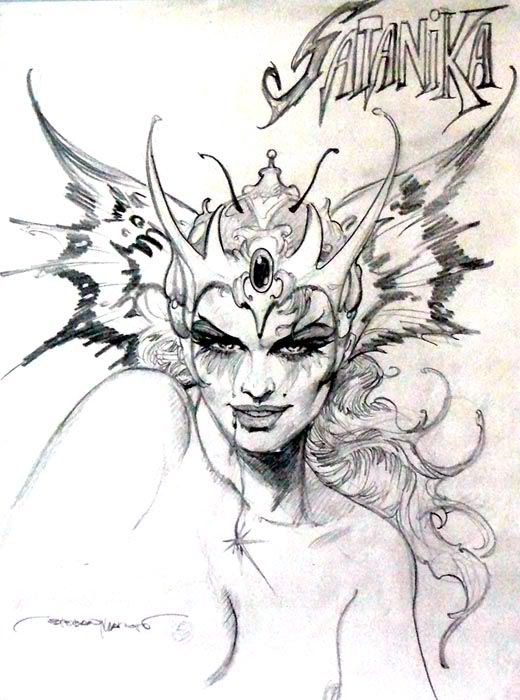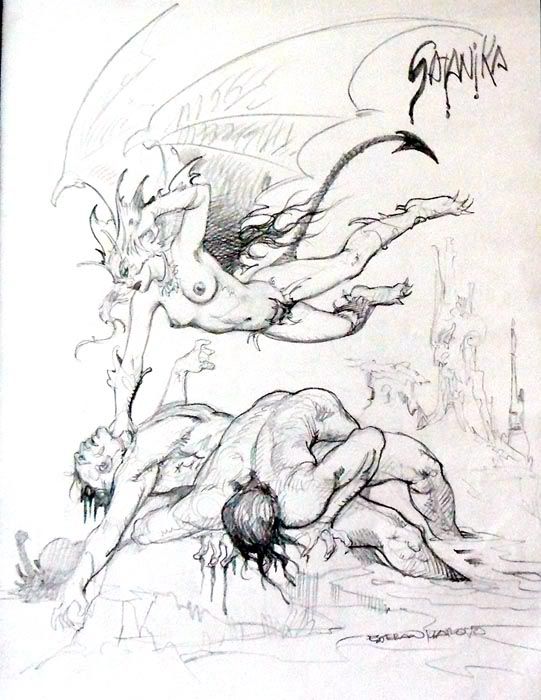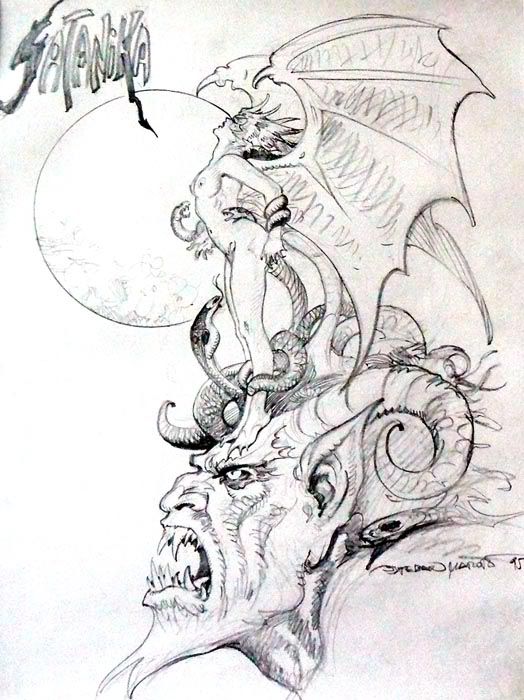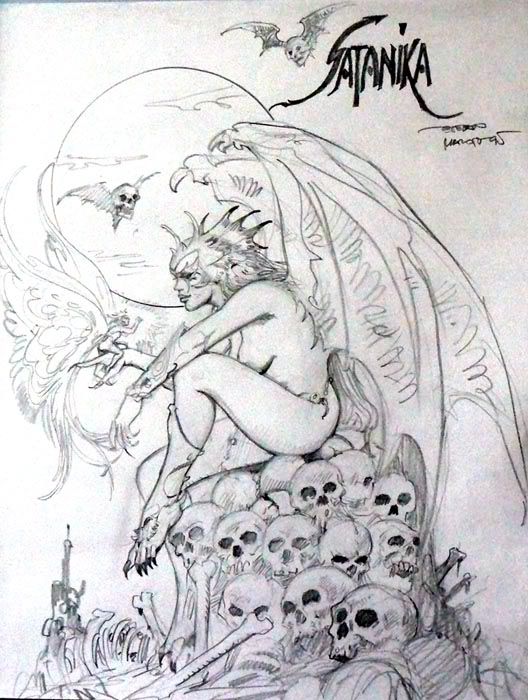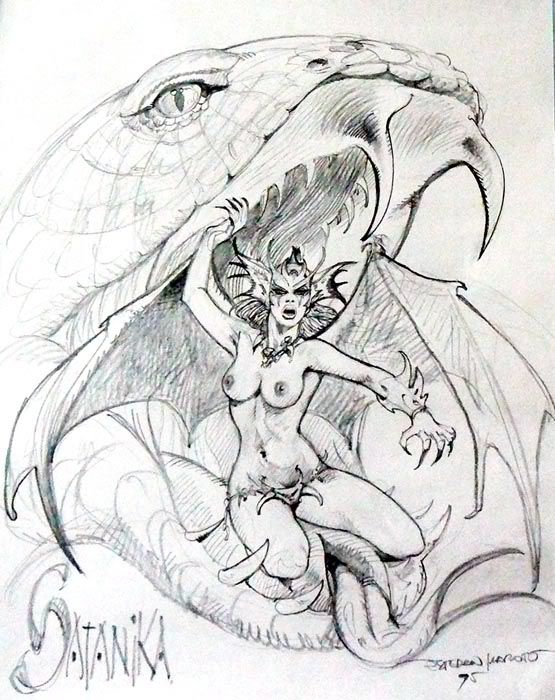 And then best of all he sent me this lovely watercolor as a gift & completely blew my mind. I feel very priveleged right now!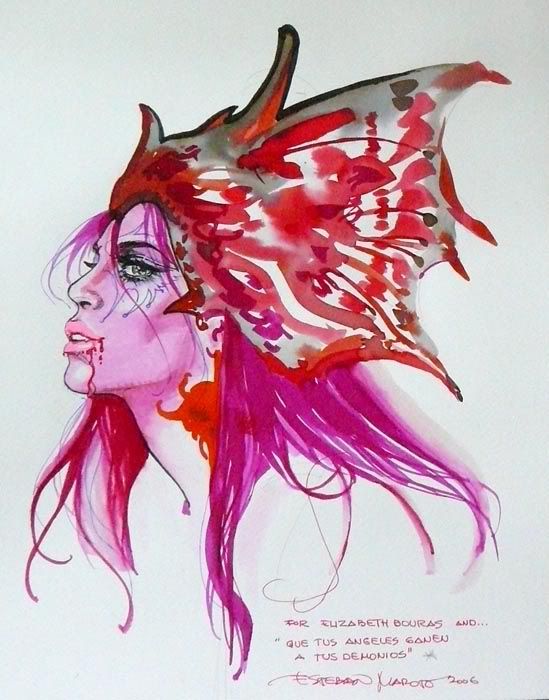 the translation on back says "What your angels will do to win over your devils")

Wow.