So arrived at LAX late Friday night & drove down to Orange, CA & stayed at the HoJos there with sucky internet connection leading to an early checkout the ext AM, met up with Mary & got a nice breakfast at Norm's & headed to Hootenanney pretty early in order to se Calavera - glad we went so earky too as everybody I talked to who got there later sat in traffic for ages - Eric Razo & his girlfriend Emily brought Geoff & Kamilla over & we scared they would miss the Horrorpops set due to being stuck in traffic but thankfully they made it in time!

The place they hold it at is called Oak canyon Ranch & while the parking lot area is a dust bowl at least the rest is pretty nice with alot of shade. Biggest problem was lack of any water fountains or permanent bathrooms with nice little luxuries like SINKS - sigh!!

It was hot - boy was it hot! I ended up buying a parasol & a nice little oriental fan & spent a good $20 on $4 lemonades, at least they were good & cold. Checked out the vendors's booths, there was tons of cool shit for sale. There was a woman who had these beautiful gothic dolls that were hand painted & dresed & very reasonably priced, unfortunately she'd already sold the one I liked best but I may well order one off her website - http://www.2darksisters.com/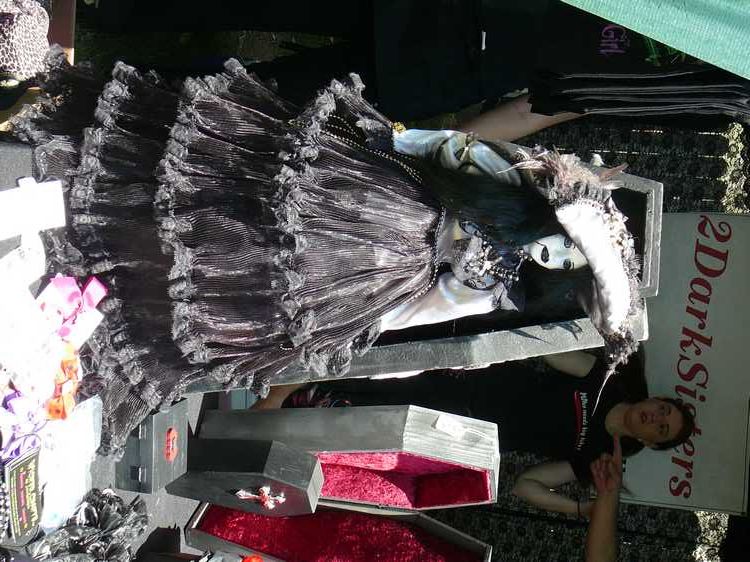 Cool Goth dolls-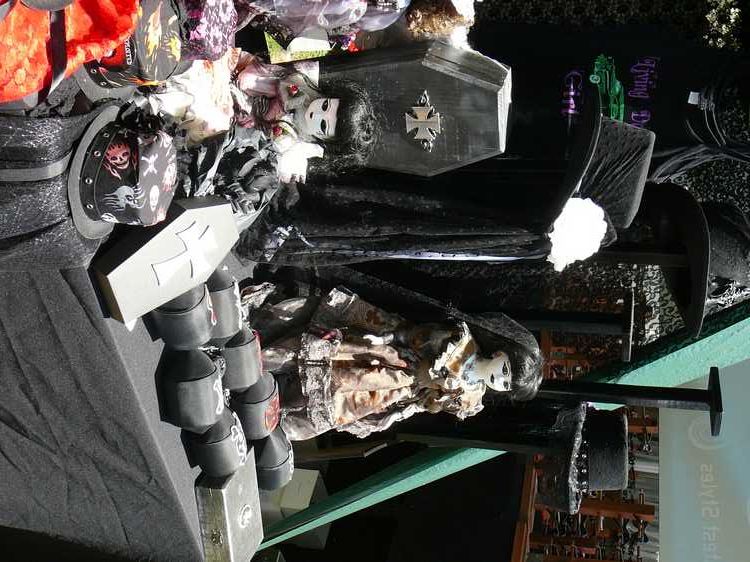 this i sthe one I tried to buy but she was already sold -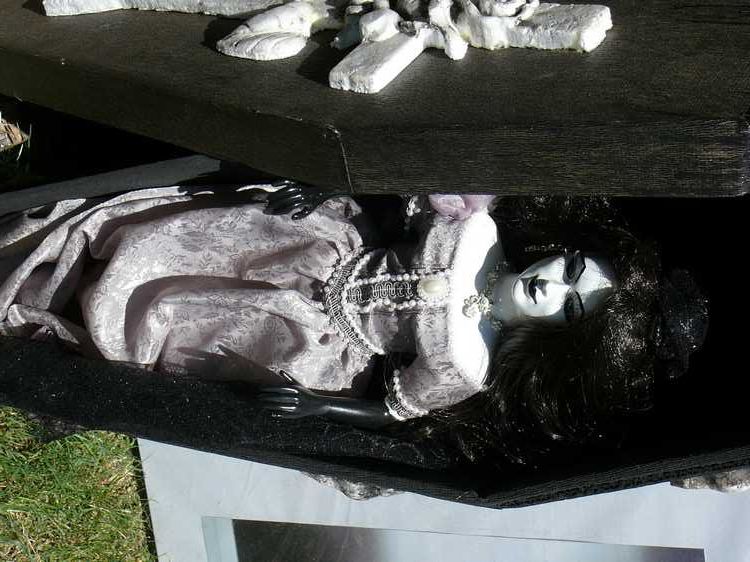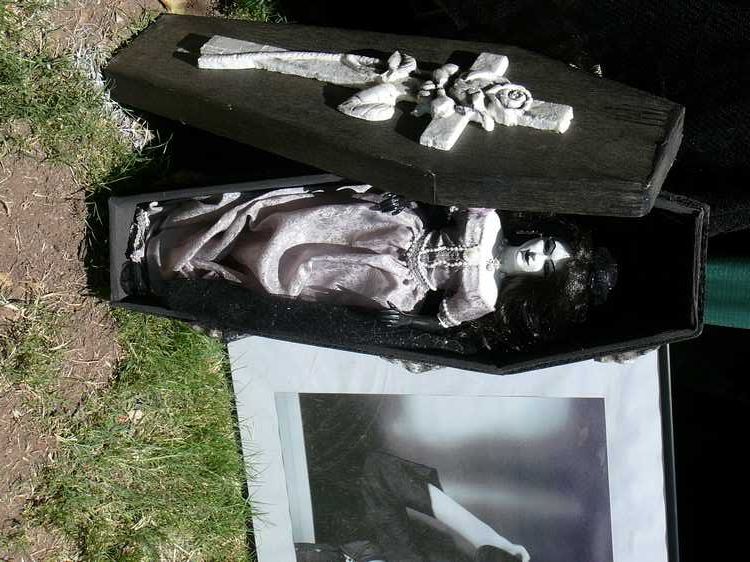 Classic cars & hot rods at the car show -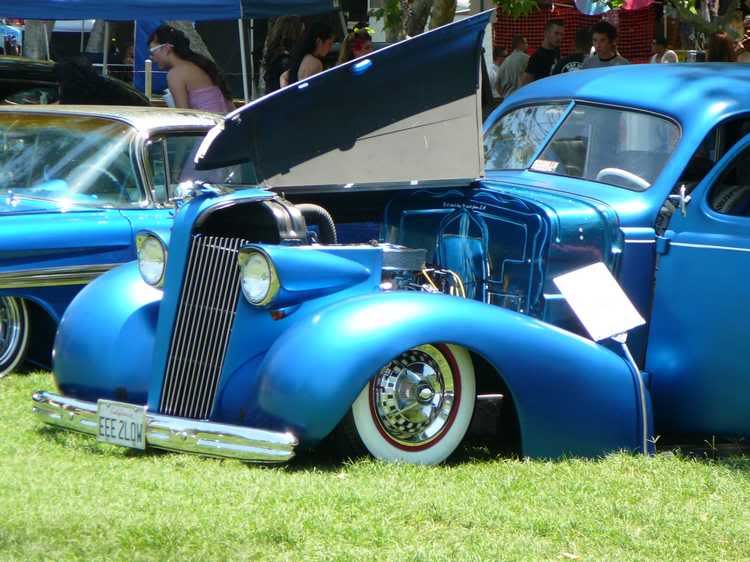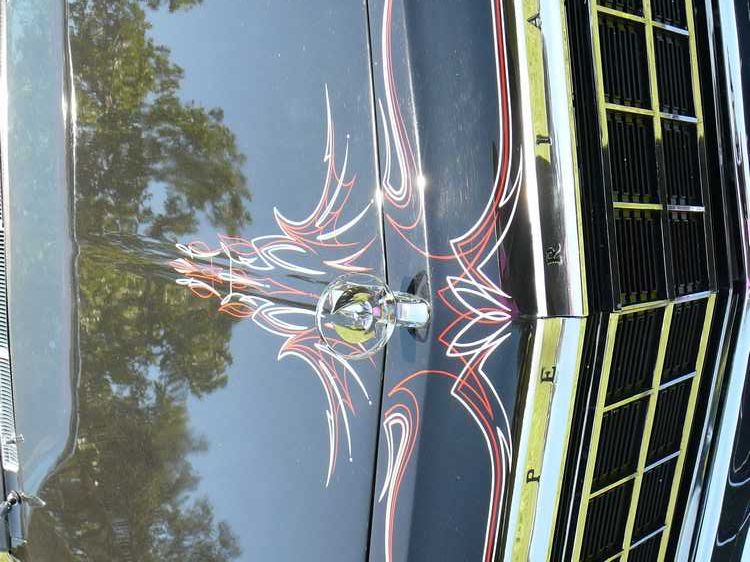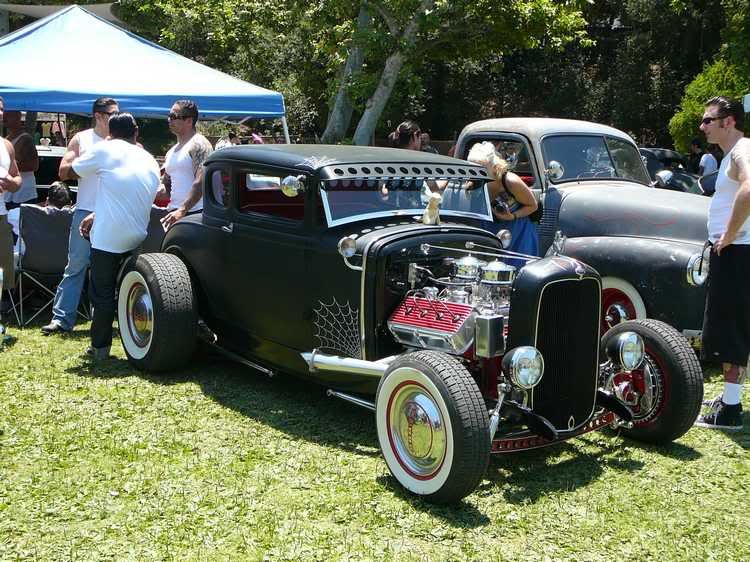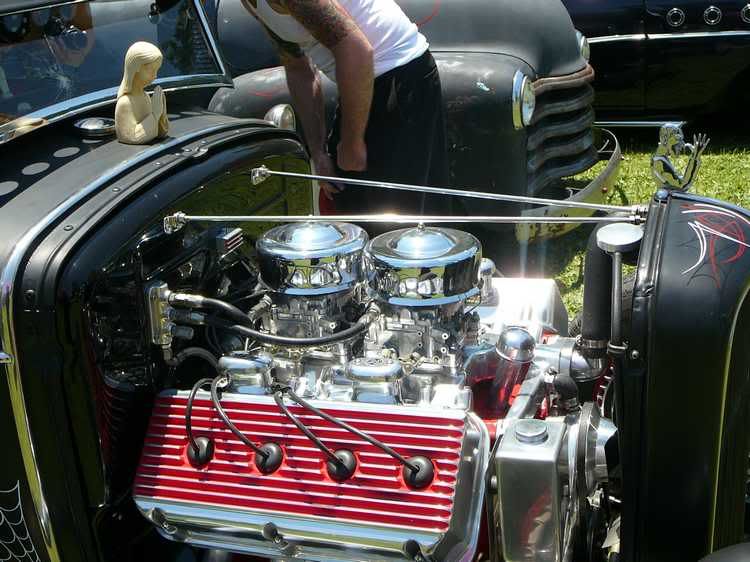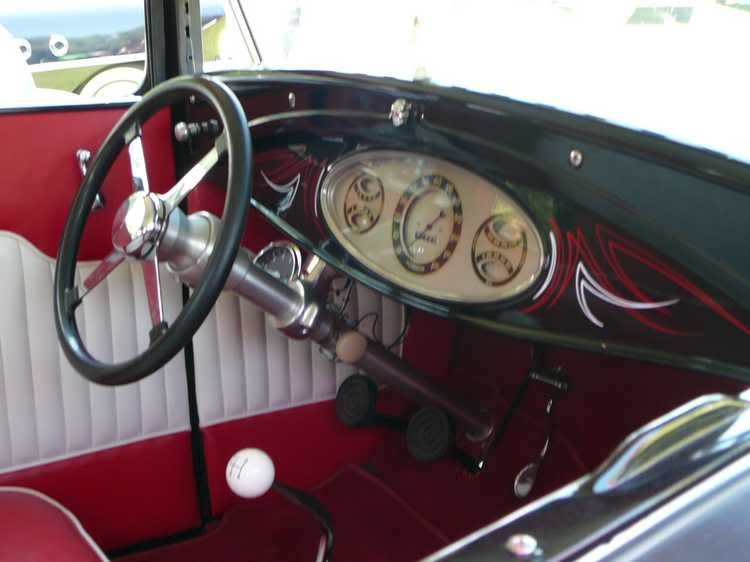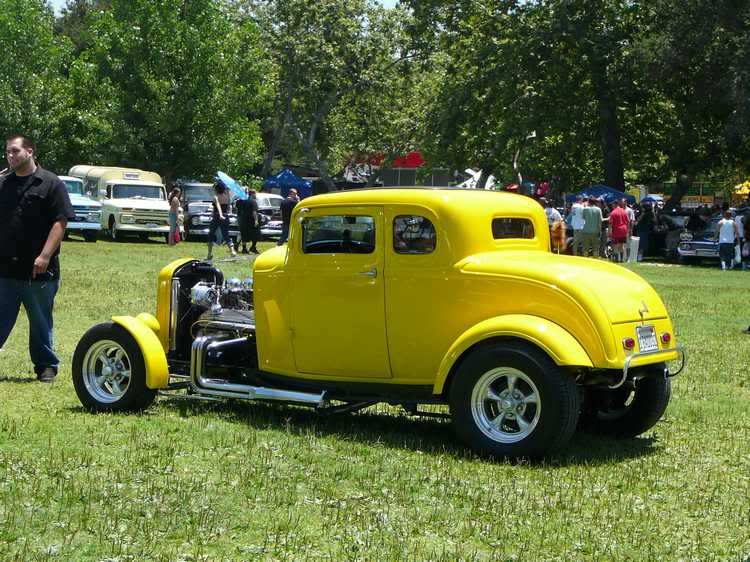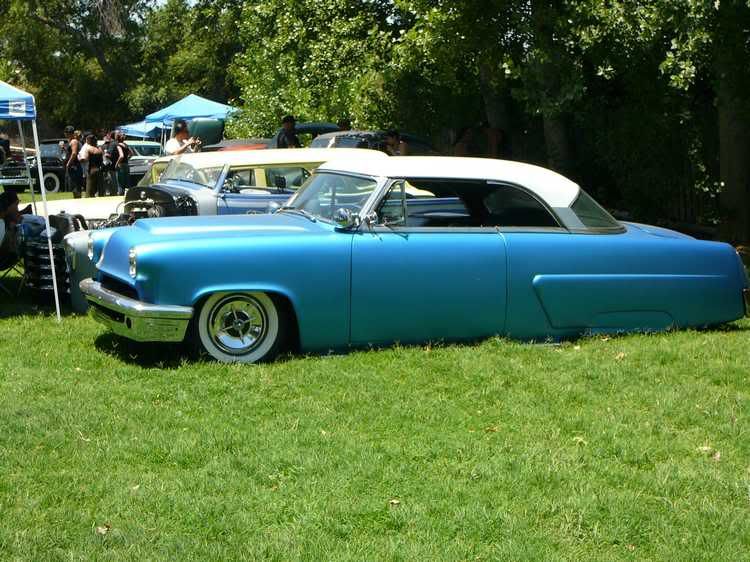 Elvis & Manbat with a friend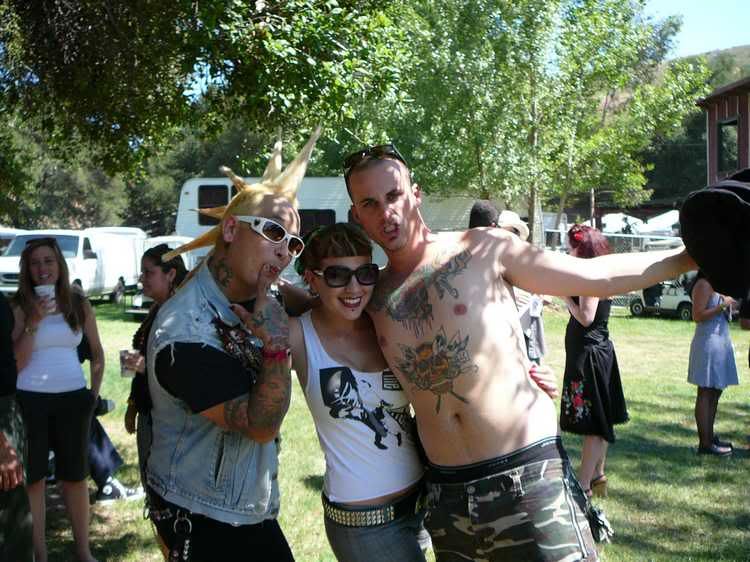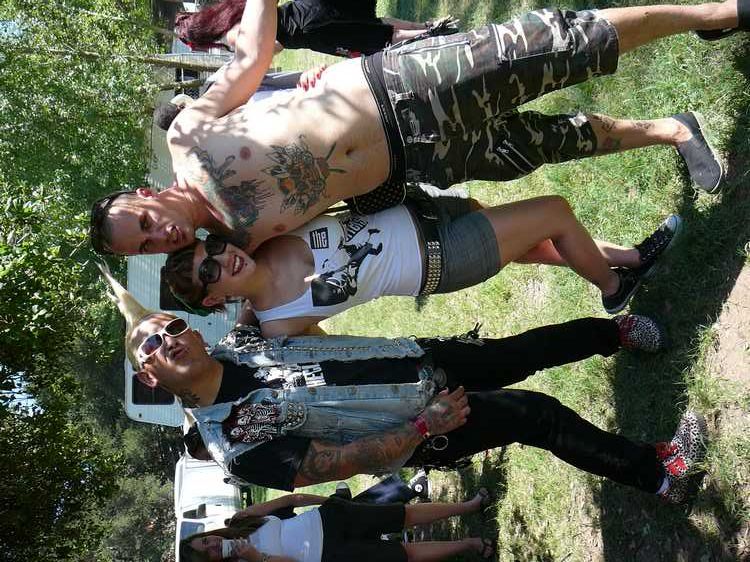 Elvis had some advance promo copies of the forthcoming Left alone album & gave me a copy & had me open it right up so I could see the pic of min ethey used inside - even got my name in the credits - yay!!!! Thrilled they liked it enough to use on the album & ELvis thanked me. They'll be on tour soon with the Phenomenauts & he invited me to any shows I want to see!

how many members of different bands can we get in a photo???

Green mohawkk - Daniel DeLeon from Rezurex
Liberty spikes - Elvis from Left Alone
short mohawk on right - Neidermeyer from the Horrorpops
and I think the guy under the umbrella looks familiar - maybe from Dear & Departed?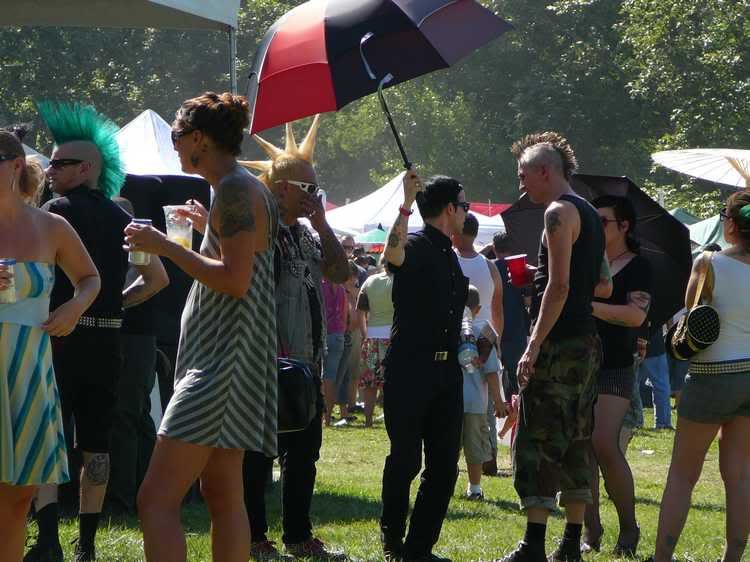 one of many cool tattoos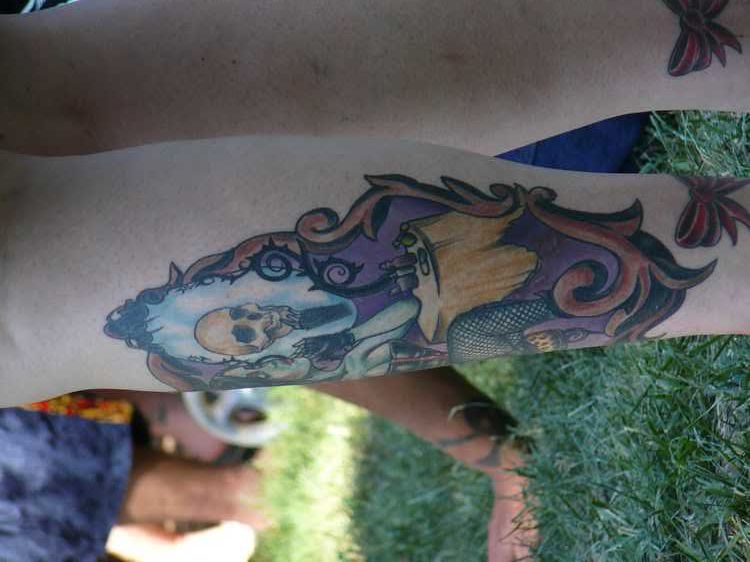 LouieBones & Clairissa