Finally after way too long in thehot sun it was time for Tiger Army - they had a huge crowd & got a great response tho unfortunately their set got cut short due to some problems in the crowd - I found out the next day from Calavera's merch guy that there were a bunch of white supremacist nazi skins that showed up to fuck with the large hispanic population in the custom car clubs and apparently somebody got stabbed which explains the helicopter hovering during TA's set & the long line of cops in riot gear as we excited.

Still it was a great set - Donny from Social D (he's Mike Ness's tech) joined them on steel guitar and they did not only "In the Orchard" but "The Long Road" which was amazing live - I'd never heard it before I don't think they'd played it before this week in some of the west coast shows they did leading up to Hootenanney!!!

Others in the setlist included Ghostfire, Moonlite Dreams, Rose of the Devil's Garden, Nocturnal, Annabel Lee, LunaTone and of course ending with Never Die. There was a pretty funny moment when a helicopter was making a racket overhead & Nick 13 flipped it off & said to it "can't you see I'm singing??"

They had some neat new merch including some really nice new shirt designs (girls shirt with an angel winged Tiger bat & one like the B side of the Rose of the Devils Garden picture disc, also a regular shirt with Tiger Army in very fancy decorative red & white script & one with a neat Mexican day of the dead sugar skull design (with a very cute little bat winged sugar skull very tiny on the back) & a very nice embroidered black polo. Manbat waas helping Alfred out at the merch booth & I got a sweet deal =)

After TA played we dropped by the merch booth to pick up stuff on the way out & then left early - sorry to miss Reverend Horton Heat but it was so hot & packed that I was afraid if we stayed it would take hours to get out of there & we had places to go & people to see :)

And it looks like that Tiger Army 4 album will be pushed back again...there will be a west coast tour supporting AFI from September 3 - 15th - I already saw the 15th show in Long Beach on ticketmaster's site but nice to get the approx dates for the rest, hmmm hopefully I can take 2 weeks vacation then, the timing might be very good for me as my current boss is retiring September 1st so there will be some transition in the office.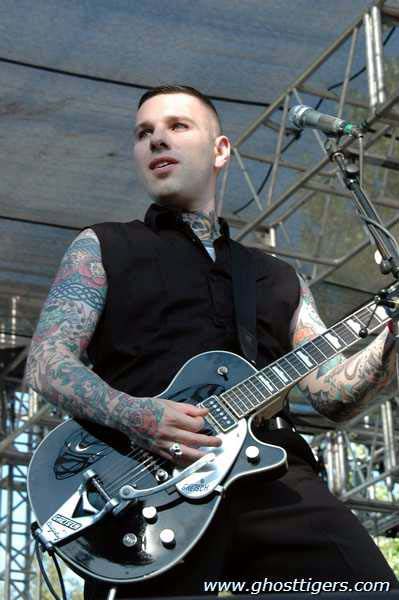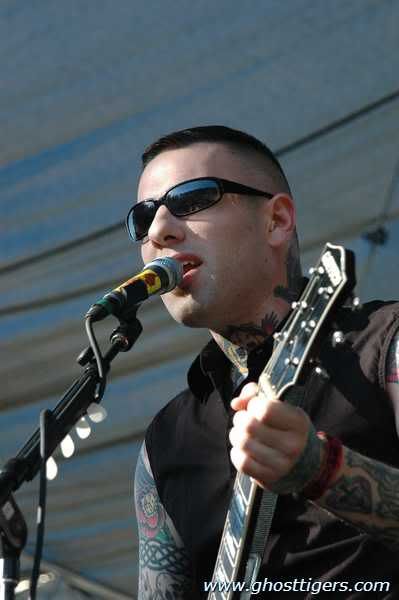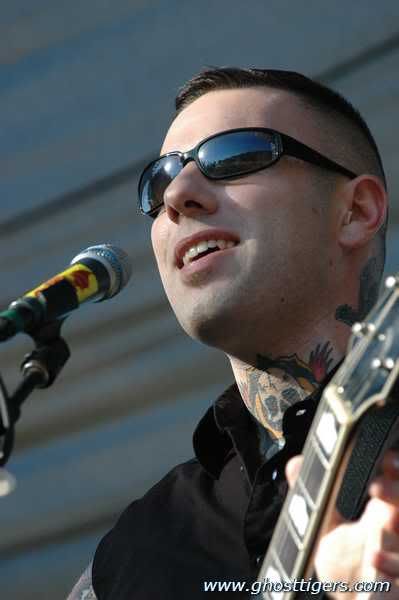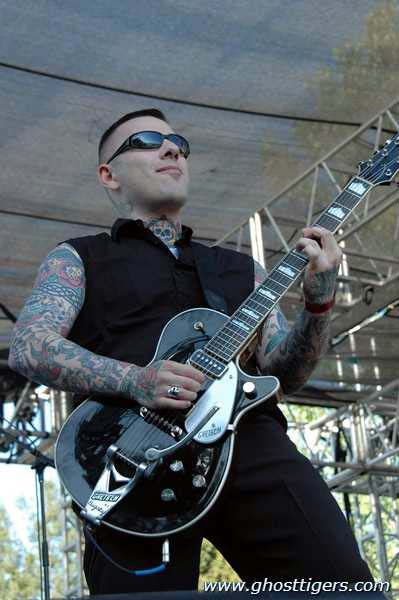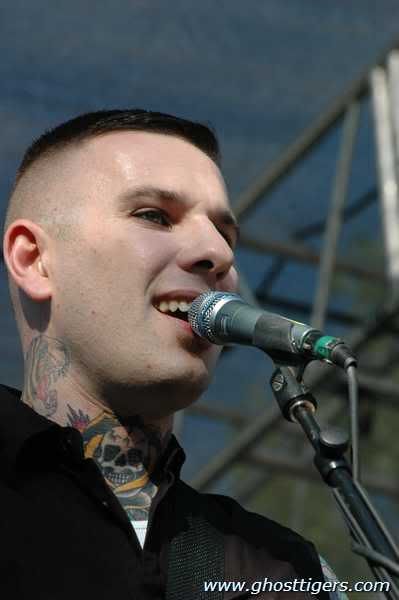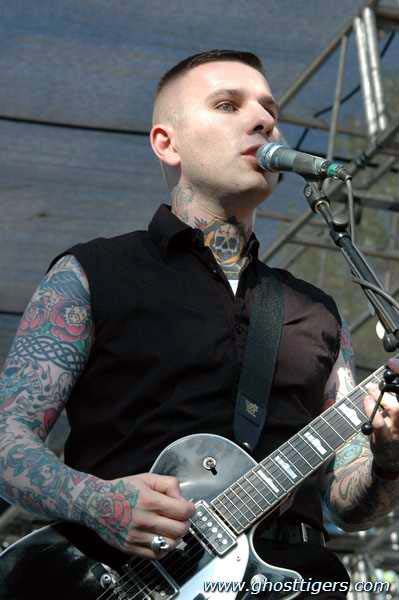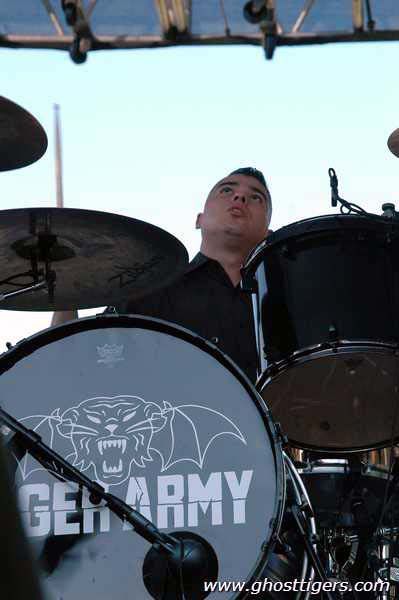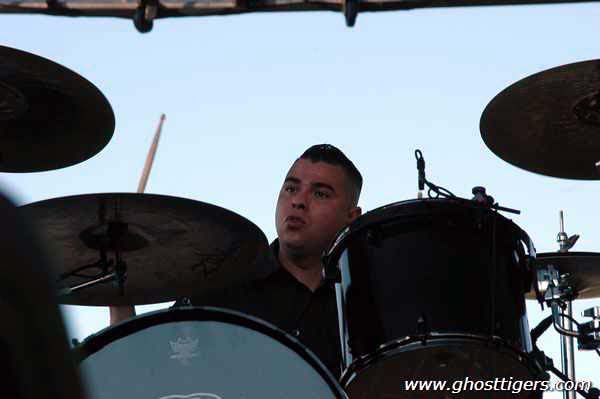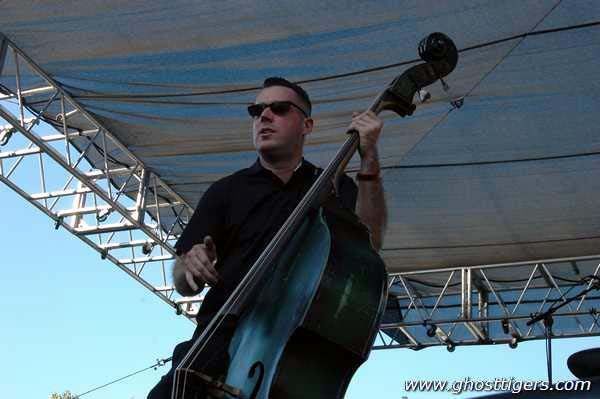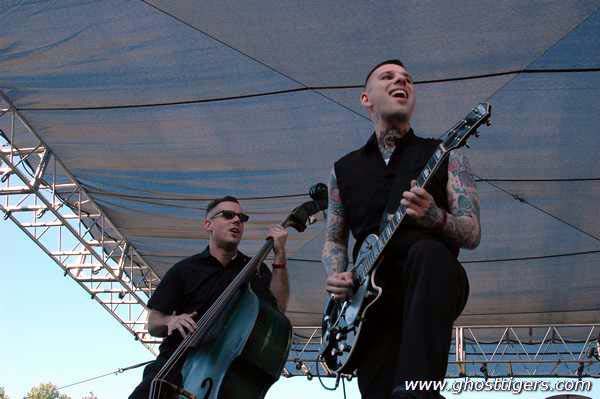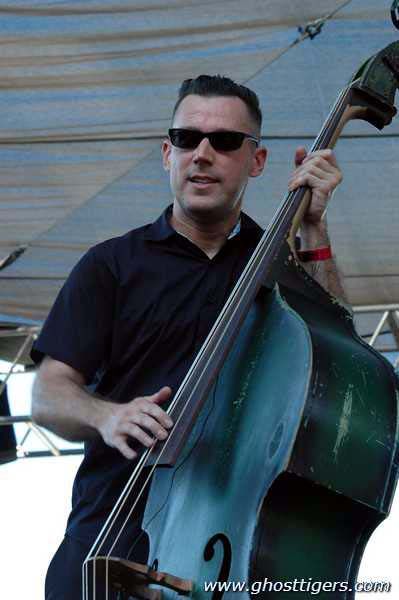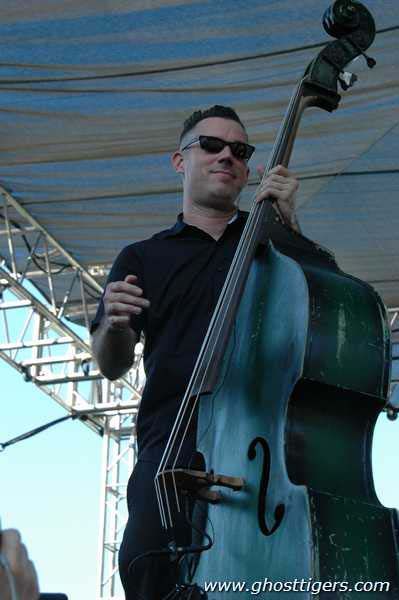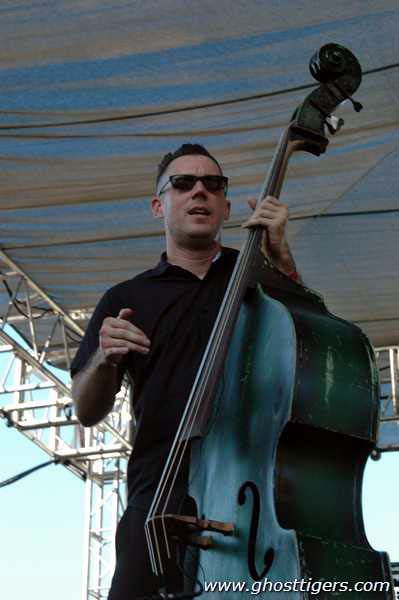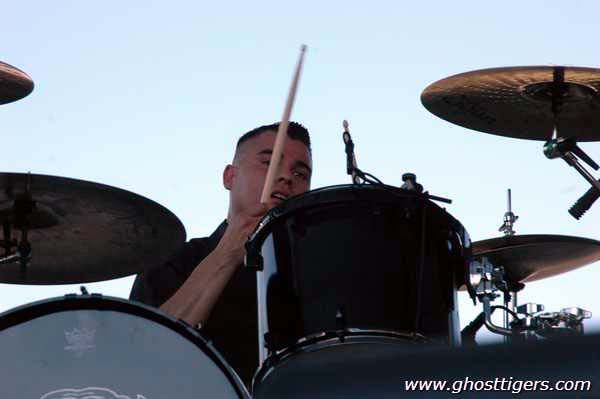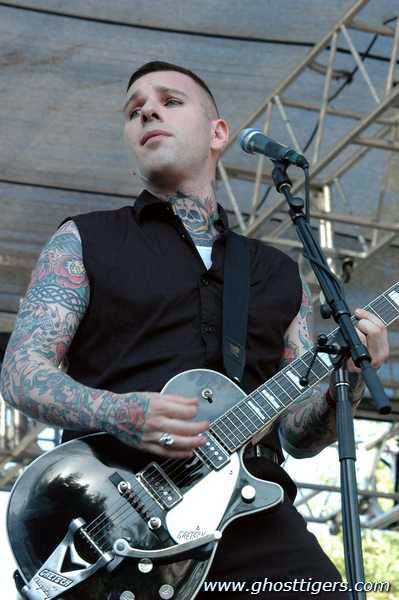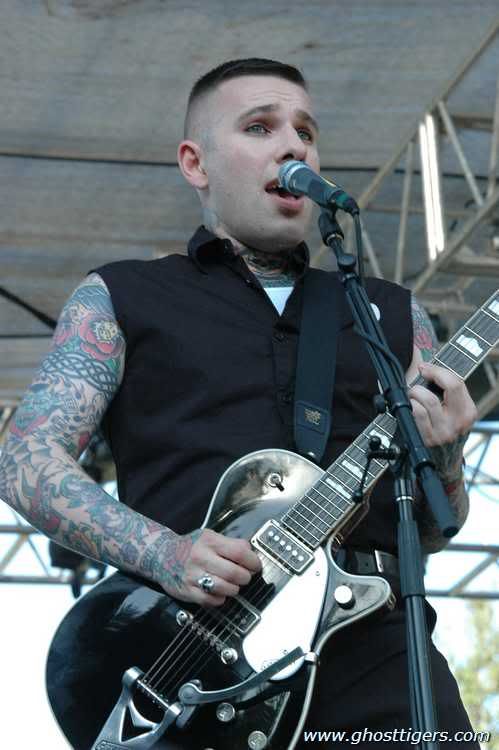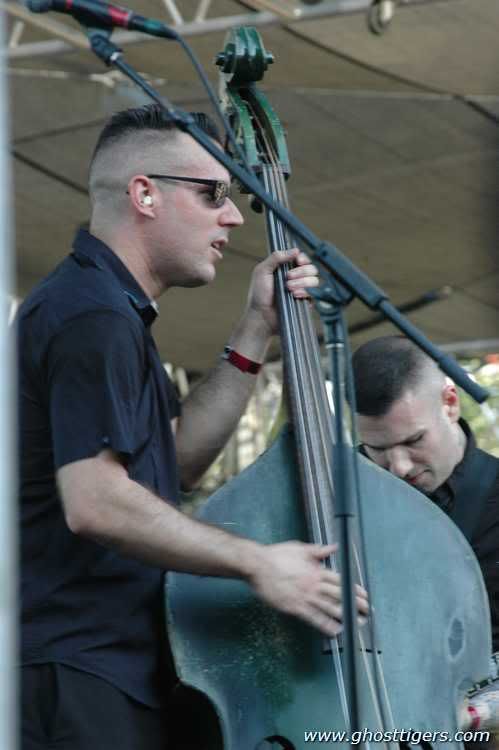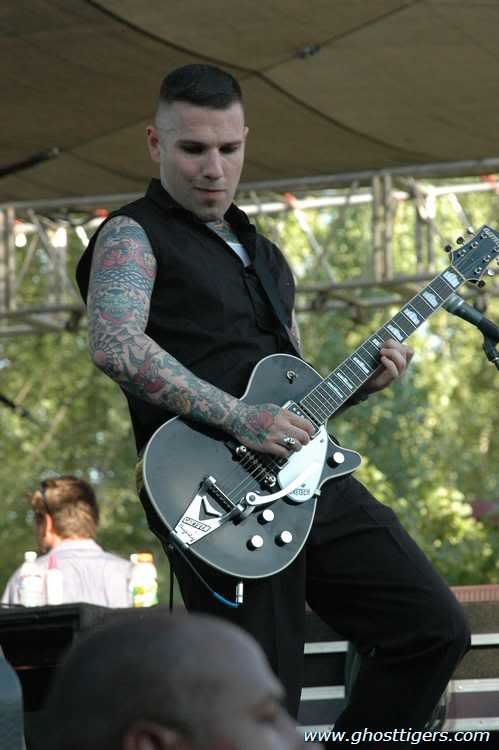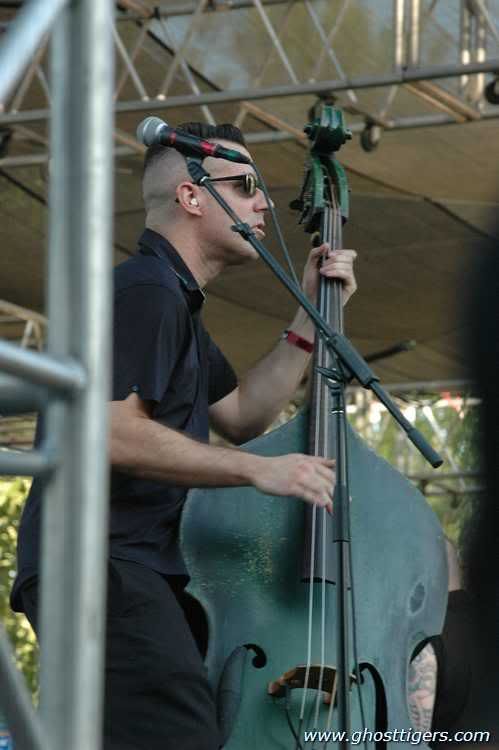 Donny on steel guitar: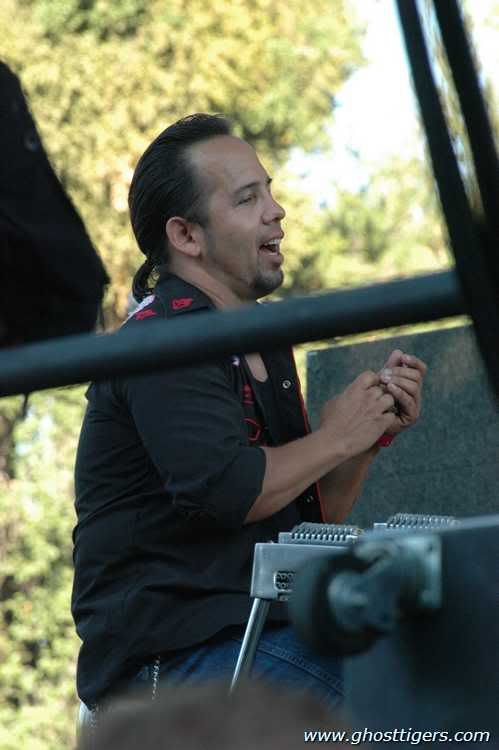 the crowd -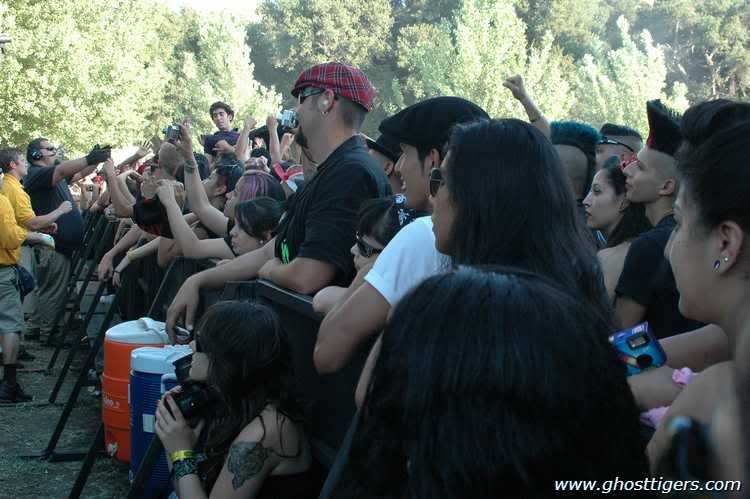 and in addition to the helicopter there was a plane pulling this banner...