So since I had a very long weekend I decided to fly back home on the 4th fo July & hang around SoCal a few days (unusual for me!). So Sunday I accompanied LouieBones over to Goodfellas tattoo to get to meet old school tattoo master Rick Spellman and watch him work his magic on Louie's sleeve in progress (of Alan Forbes AFI All hallow's art)

Believe it or not this "old hippie" is the oral historian of punk rock.... while he worked he told endless stories about the old days - how he met Black Flag & Henry Rollins, tattooed henry, how the Misfits wanted ink af ter they saw henrys & how he met them, they stayed at his house etc etc. Yep, he's the guy who tattooed Rollins, Glenn Danzig, Doyle, Eerie Von & many more (including Devilman138 at the 7th House!) He seriously needs to write his memoirs...


Rick At work on Louie-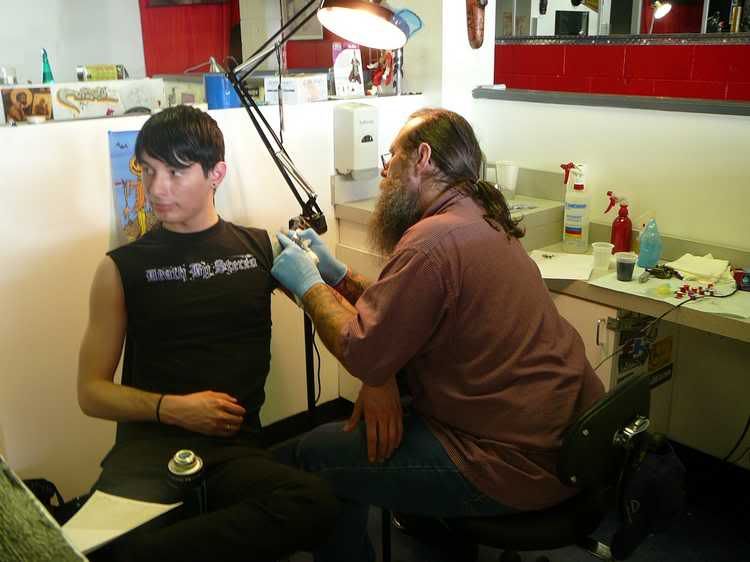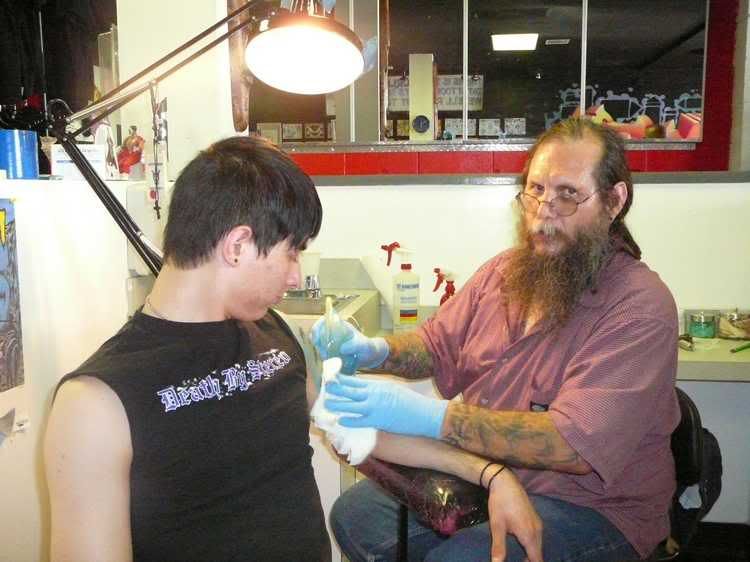 not so great pix of the sleev e- too much flash & ointment, sigh!