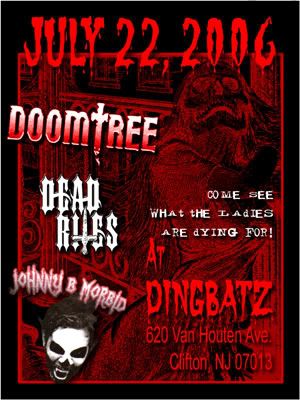 Heading on up to Jersey for this show!

Doomtree is fronted by Steve Zing (Steve was the drummer for Samhain & also involved heavily in the Song of Sam project) - saw them once for Halloween in 2003 and they were great, look forward to seeing them again.

Also will get to meet (and see!) Dead Rites who are stopping here en route so I can hitch a ride with them - they are good friends of Mary & Blivvy's & M&B are also flying out from Cali for the show so a good time promises to be had by all!!!