I met a woman who is an amazing artist - she takes rocks & paints them into cats with amazing detail down to the little toepads on their feet on the undersides of the rocks (look at the mirrors under the rocks in the photos!). She rescues cats & uses the proceeds for her rescues. I had to have one as they were exquisite and agonized over the smaller ones that I could afford at the show but I could easily collect these. It must be like carving Netsukes to get the raw material and then "find the cat in the rock". All are portraits of rescued cats & I finally settled on a small orange tabby rock named "Rufus"

Her name is Julie Braucksick and you can check out her website here:
http://www.jbroxic.com/

My little Rufus looks like a smaller verion of "Unser" shown here
I'll get a photo of him when I get home.

This sleeping tabby was my favorite but I didn't have enough $$ -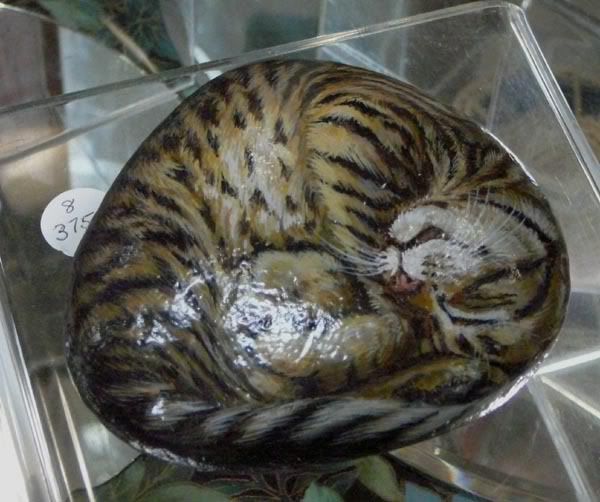 More!!