after flying cross country on 9-11 I made it to the Bren Event Center at the UC Irvine Campus to catch AFI and Tiger Army...my dream bill!

Unfortunately I was not able to arrange for a photo pass as Tiger Army weren't headlining but I managed to get a few so-so pix with my little mini digital....

Made it up to the barrier on the right of the stage (Stage left) so wasn't too far & had a great view, both TA and AFI sounded & looked great!

Afterwards Mary & I headed over to TGI Fridays with Louie Bones & Clairissa and had great food and conversation. A wonderful night :)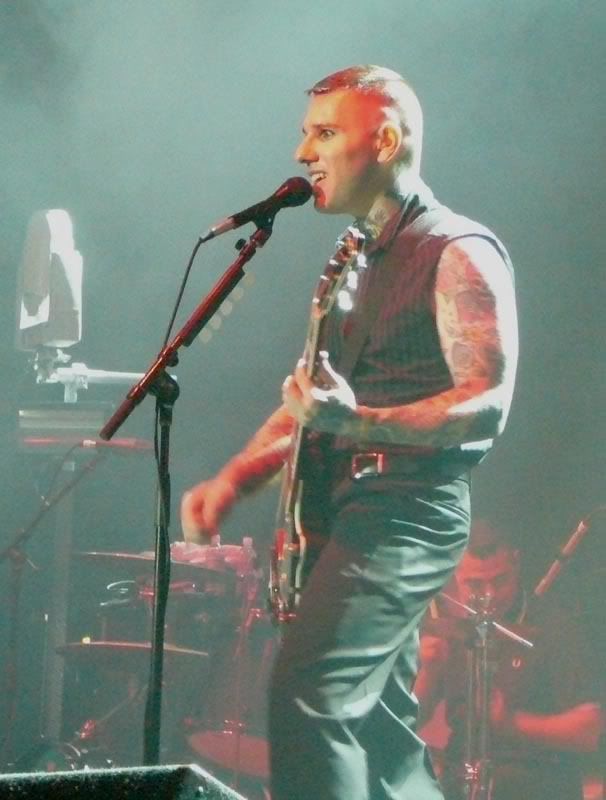 More....