So the mormning after the Tempe Tiger/I am Ghost Show I caught a Southwest flight back to Orange country... and noticed that John Wayne airport even has a big statue of John Wayne (not a bad portrait either)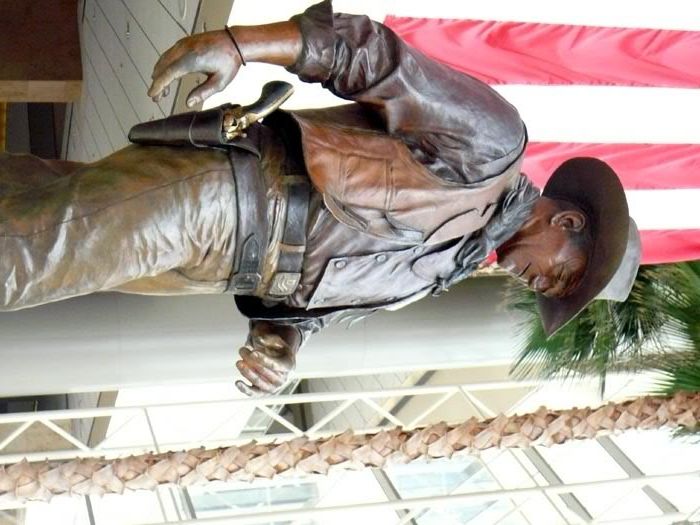 Drove down to Long Beach & checked into my hotel - sometimes there are perks to being a government employee and getting a good rate on nice hotels is one of them so I splurged and stayed at the Westin which was right across the street from the Long Beach Arena.

Their "Heavenly Beds" are indeed heavenly. I got the best night's rest in ages!! (I guess their beds are so popular lots of people want to buy them as they left a catalog in the room - unfortunately they are about three grand so outta my league but I enjoyed it while I could!)

That evening I picked up two gals from the AFI board (Ginny & Tina) who flew out from DC & got to meet them & we went out to dinner in a neat little retro style diner not too far from the Long beach airport before I took them to their hotel - it was thefirst AFI show for both & they were pretty stoked!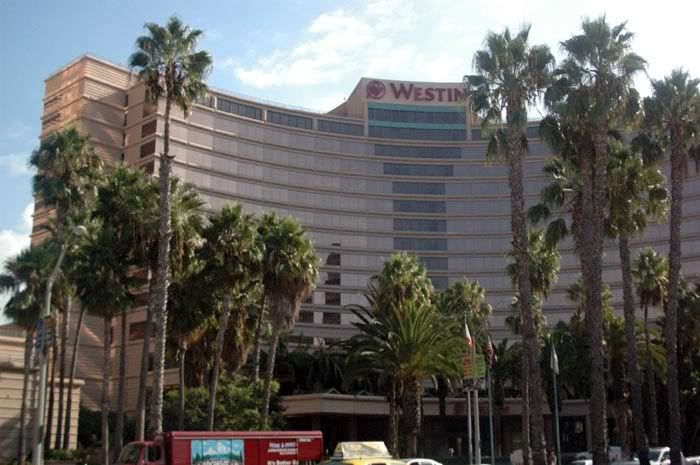 my cushy hotel room: