Saturday was a day to relax & Mary and I went shopping/site seeing down in Huntington Beach. Some cool shops there including Electric Chair (where I picked up a loooong outta print Coil album "Unnatural History" rather reasonably) and Vinyl Solution (where I found a bargain priced Son of Sam CD signed by Davey Havok, Steve Zing, London May & Todd Youth - YEAH!).

Mary was determined to do that rare thing and get me outside. To the beach. She was horrified that in about 20 visits to California I hadn't glimpsed the Pacific Ocean except maybe at night when it was just a black void. And even tho I winced in the light thru my dark shades she succeeded.

Very very rare photo of Liz - OUTSIDE. DURING THE DAY. IN THE SUN! At the beach even! (how un-gawth!) I'm only wincing a little.




I did have fun taking pix of the surfers.


Surfers at Huntington Beach -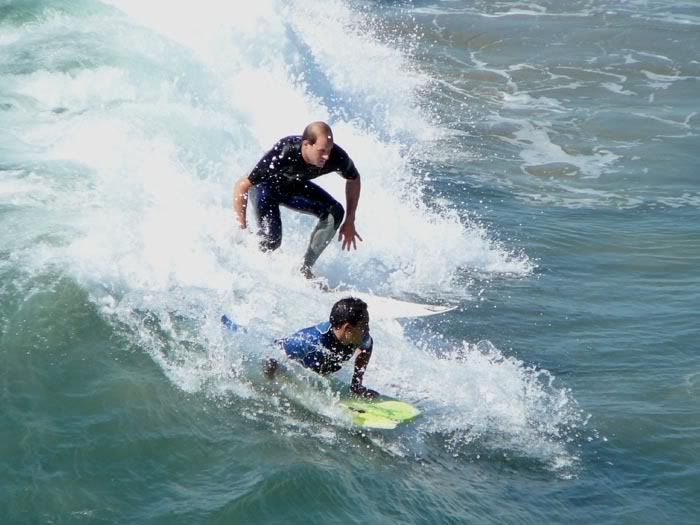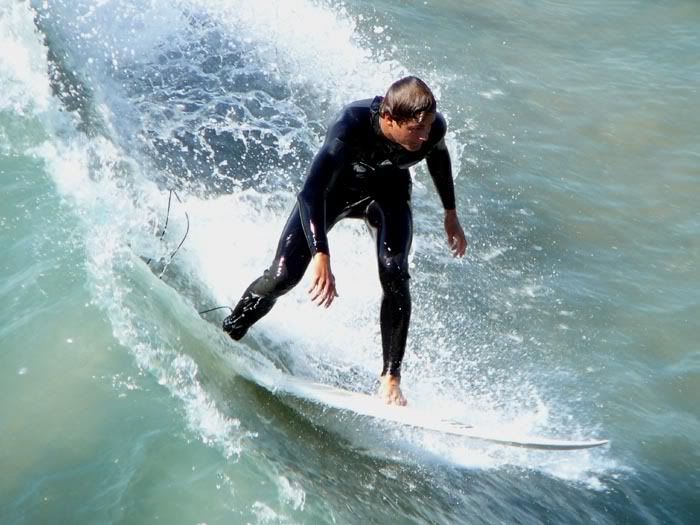 From there we visited a VERY cool pet store, Prehistoric Pets that deals in reptiles & amphibians... they had all sorts of cool beasties from a 2 headed California kingsnake to a 20 foot albino reticulated python & a very cool black & white scaled Tegu. Then a nice dinner at the Mongolian BBQ and off for the night's show at Alex's Bar in Long Beach.

Unfortunately not an easy night for Viva Hate - the headlining band US Bombs had some sort of problem with an absent guitarist and insisted on going on early - of course we only found this out right when Viva Hate was due to play when we saw Duane Peters & co. dragging a sofa on stage & they did an acoustic set of bad folk rock that went on waaaay too long. Then Charley Horse came on next leaving VH for last by which point many folks had left. Not the best situation but they made the best they could & by that time were a bit punch and quite funny.



Some pix of Charley Horse - featuring Corey that amazing amazon from Die Hunns - quite a sight to see her up there playing a full size upright bass (most folks only play a 3/4 size)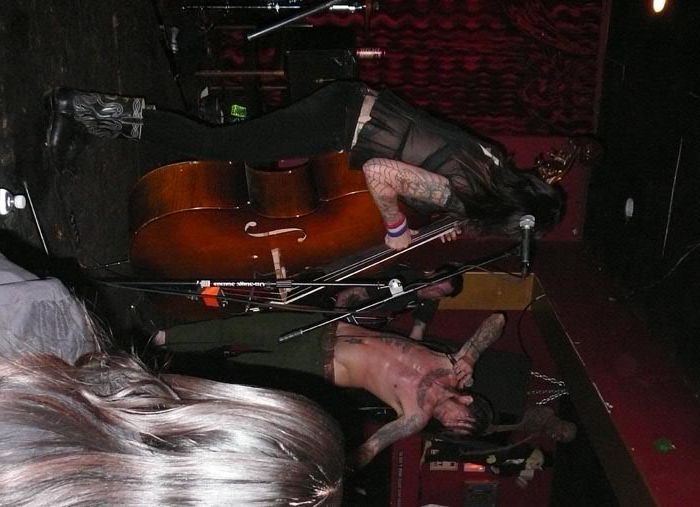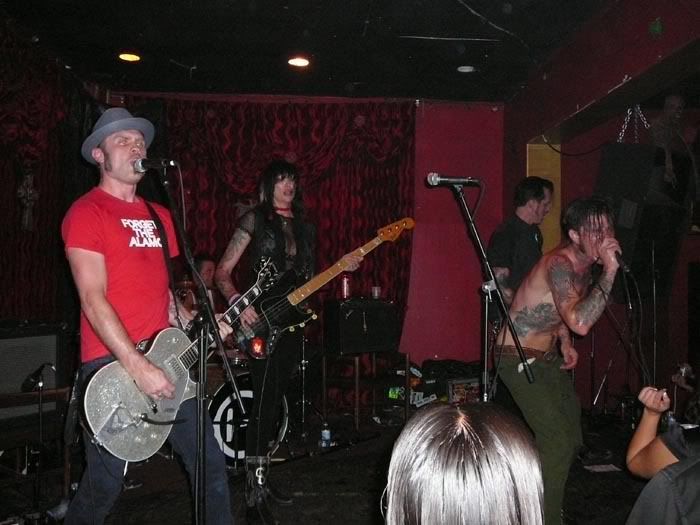 And here's Viva Hate - more pix at www.vivahate.net/Oct-21-2006.html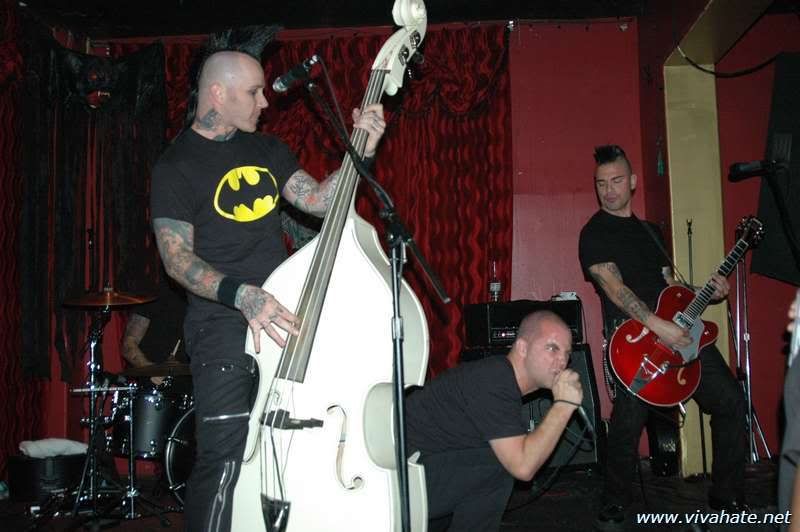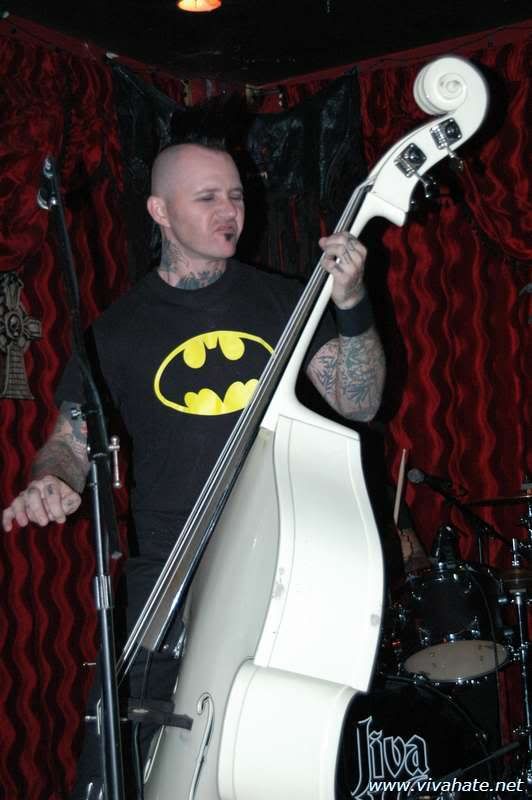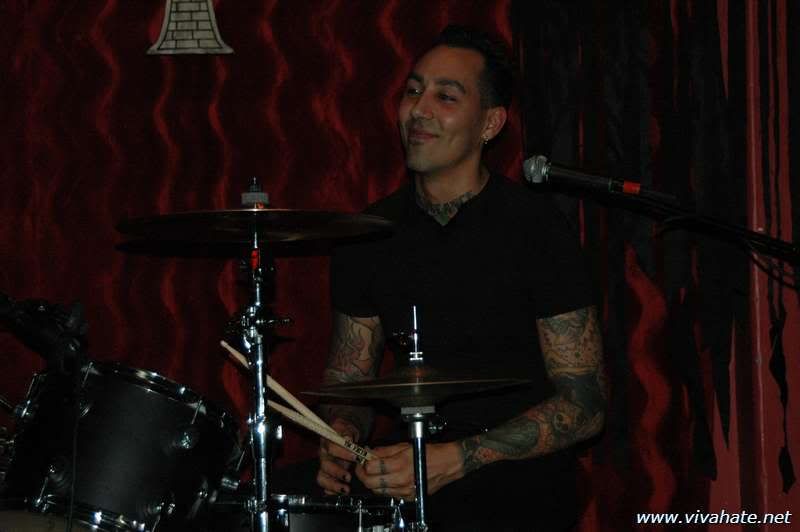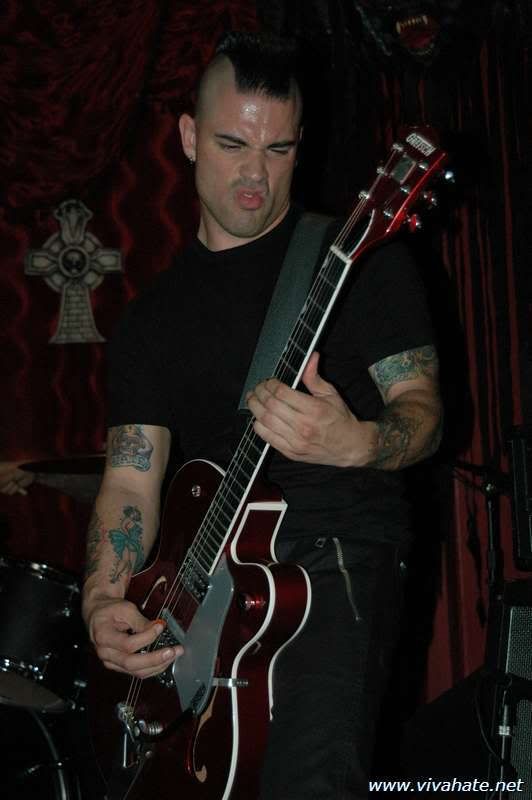 Eric and his beautiful girlfriend, fetish model Emily Marilyn -




Kamilla goes all out decorating the merch -
quite a display for some stickers & pins!




and a warning as well -