Had a good though untraditional Turkey day - Kristen took my to her gym (Bally's) so she could do her workout & they showed me some of their machines, told them I am investigating other possibilities once my one year memebrship in Curves is up as I'm wondering if I need to up the ante to rid myself of more fat (progress is frustratingly slow but I'm determined to not give up!) Afterwards we went to a cool retro diner type of place called Swingers and since I was determined to get my turkey somehow I got a hot turkey sandwich : ) Kristen had to go to work (and was not looking forward to a night in the hospital with a zillion patients who overate coming in with stomach disorders!) and I got dressed up & drove about 40 miles south of town to a little place called Los Alamitos to find a bar in a strip mall down there called "The Starting Gate Saloon". They had a whole lineup of weird country & psychobilly bands with the headliner being one of my favs, Mad Sin from Germany who I've never seen before.

There were about 6 or 7 opening acts - the first band playing when I got there was a pretty decent rockbilly act that I didn't get the name of, followed by the Deadbillies (sorta reminded me of the Coffinshakers, they did a great country style cover of The Misfits "Halloween" with their female bassist singing). I didn't catch the name of the bunch on after them but they also did another Danzig penned covered dedicated to Johnny Cash, namely "13". Then caught the Henchmen and the Phantom Rockers & then a nice surprize - Resurex! I realized that they'd been playing some shows while Jeff Roffredo and James Meza were playing with Tiger Army on the Social Distortion tour with some other guys filling in for them but didn't know if James and Jeff would be there tonight but since it was an off night for TA they were & I got to see their other band - they were really good and Jeff even sang one of the songs. Got some nice pix -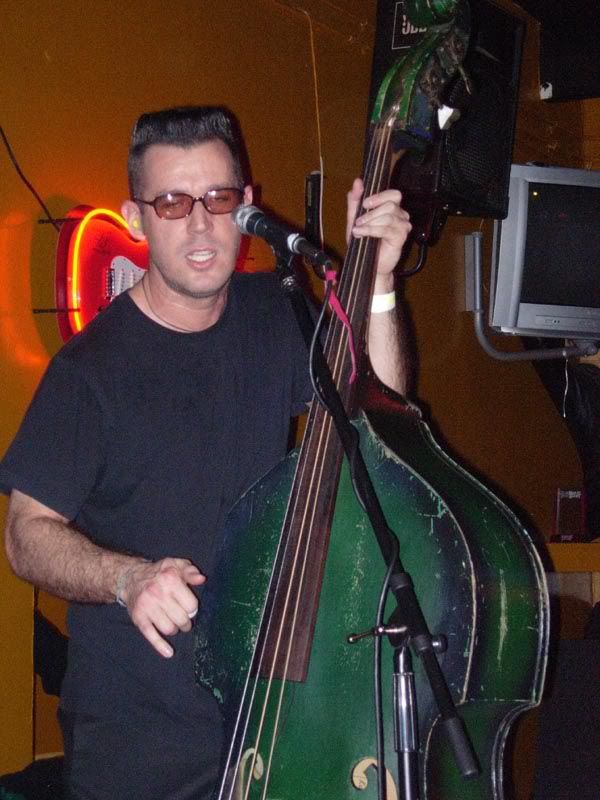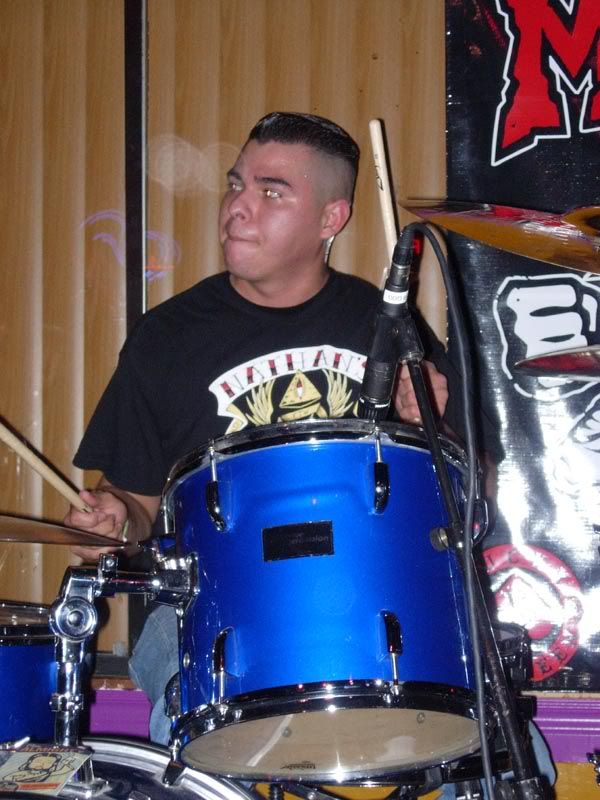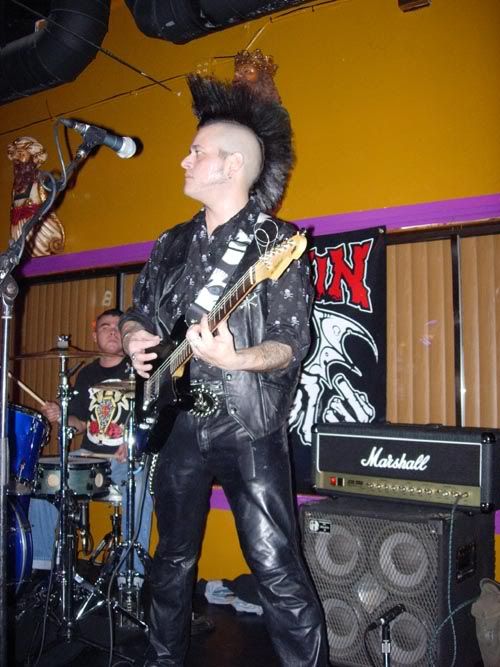 Afterwards I got the meet the singer & had him sign their CD, also caught James & asked him to sign it, he wanted to see it first since he hadn't even gotten a chance to see a copy since it came out while he's been on the road with Tiger Army. James & Jeff seemed pretty happy to see me come see their other band :

Then Mad Sin hit the stage - they are great, their singer Koefte is one of the scariest looking motherfuckers I've ever seen but he's got a great voice & is a total maniac on stage, very glad I finally got to see them!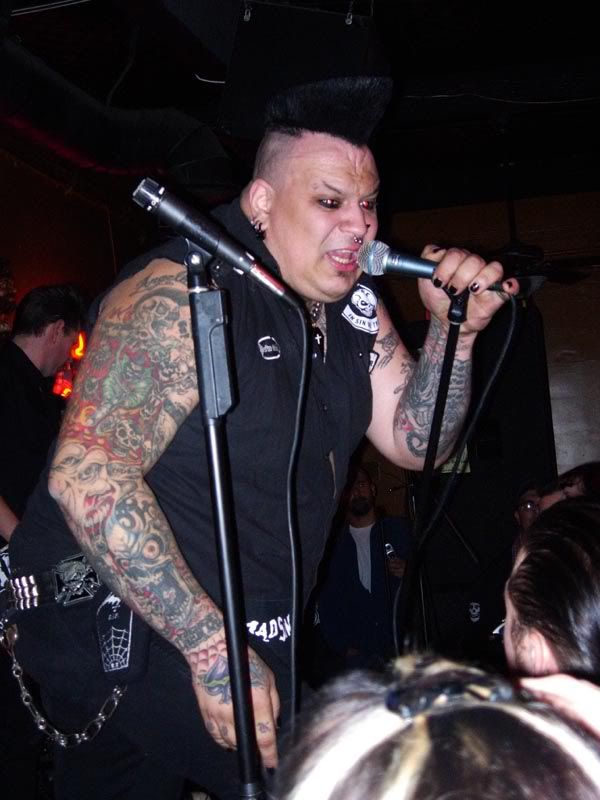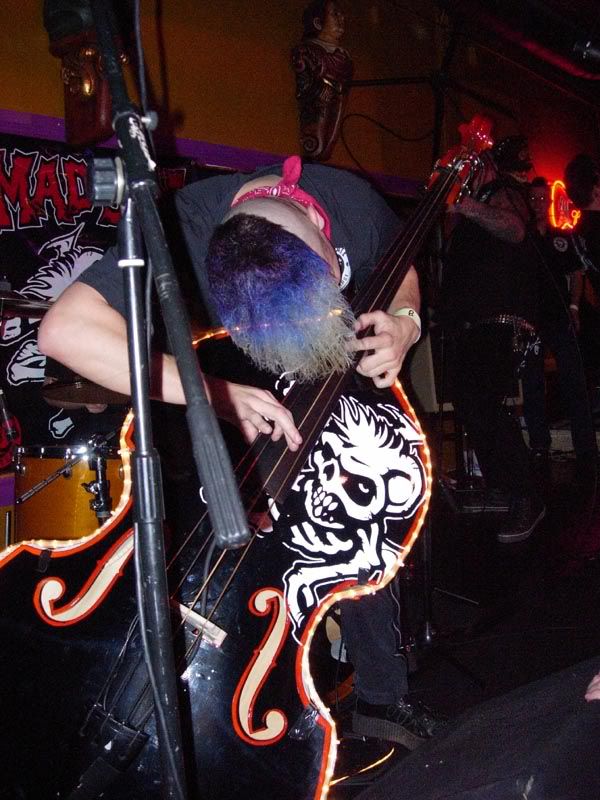 more photos here!!