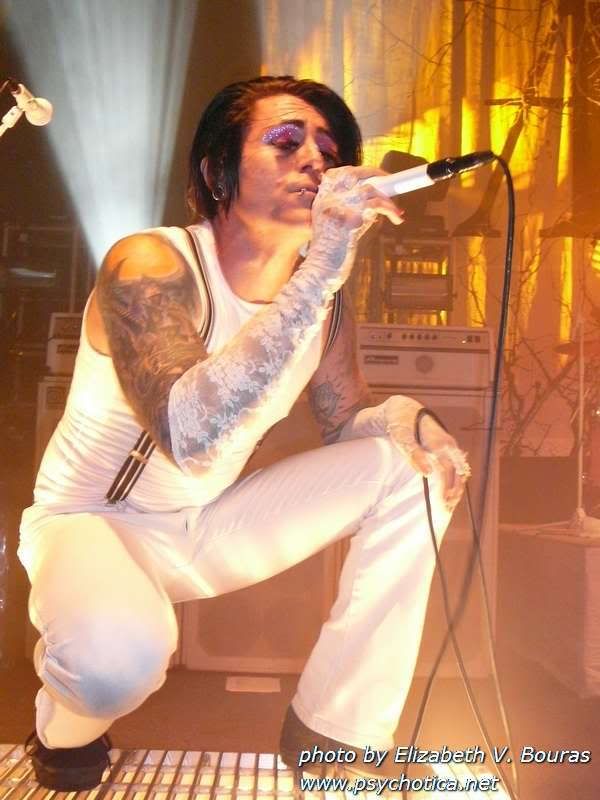 Still need to post about my fun Halloween in Philly with I Am Ghost but I need to sort/resize those pix first. :) So will catch up on AFI activities!

On November 1 tho I was able to catch a home town show for me by AFI here at the 9:30 club, probably my favorite place to see a band. Drove down with Judy and got in line around 1 PM (Paula joined us when she got off work) & later met up with many friends including Chris, Jennifer,
xmxsuicidex,
just_a_figment and
brownie1983 who was visiting from England & staying with
saintangelsin. Got a great spot on the barrier in front of Hunter & was able to get some very nice pix!!

setlist:
Prelude 12/21
Girls Not Grey
The Leaving Song Pt. 2
Summer Shudder
Kill Caustic
Endlessly, She Said
Bleed Black
Love Like Winter
6 to 8 (!!!! Haven't heard this since July of 2003 in London, Ontario!)
Silver & Cold
Death of Seasons
Days of the Phoenix
Dancing Through Sunday

Encore-
God Called In Sick Today
Miss Murder



Please do not repost these pix elsewhere so I don't have to hunt you down & kill you.

Seriously, I've had a lot of trouble with folks stealing my AFI pix to upload to this Qishare.com site to pass off my work as theirs in a lameass attempt to win free merch so I had to put "Boycott Qishare" in huge letters through the middle of the ones I posted on the AFI board & I present here in a "friends only" post less marked up & sharper versions...