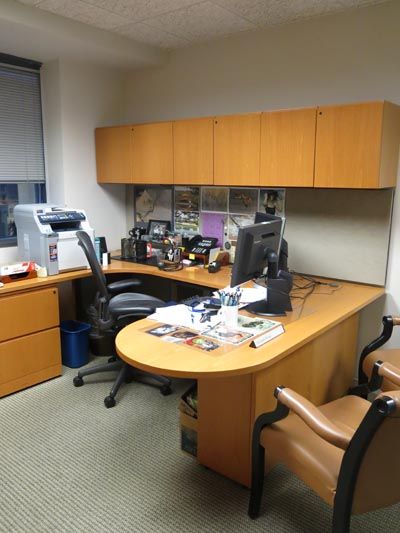 I started my new job 3 weeks ago as a Program Support Specialist at The National Institute of Arthritis and Musculoskeletal and Skin Diseases (NIAMS), a different Institute at the National Institutes of Health and things are going great, I've just been REALLY busy!!
My job revolves around organizing their 3 Advisory Council meetings each year and the most recent one was Feb 5th. My predecessor retired at the end of December and had not done anything for this round so I really hit the ground running but learned a lot fast!
I'm really enjoying being there as the staff are all really nice and helpful, there is a great feeling of camaraderie and my new boss is a scientist I used to work with in a previous job that I get along with very well. I feel so much less stressed, even if I am really busy it is OK, I feel productive, not stressed out!
I have a beautiful office of my own now with nicely finished wood furniture as opposed to industrial gray metal Unicor leftovers, not just a cubicle - YAY!! I am beginning to decorate my desk a little, will be bringing in a few framed pieces to hang. There is a long space over the credenza that would be nice for the big Bev Doolittle print of "Sacred Ground" that I have in storage and I am thinking of bring a couple of Leonor Fini pieces to hang near my desk. (Let's face it, most of my art collection is a little too weird for the office)
13 has always been my lucky number and 2013 is certainly off to an excellent start!! It is so nice to feel my anxiety decreasing.
(
Collapse
)